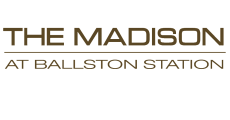 Your Review
Submit a Review

Resident Reviews
Excellent! Great! Outstanding....
|

Recommended: Yes
Ugly Elevator Because Freight Padding Never Removed|Recommended: NoMoved in a couple of months ago and so far so good. Some issues had to be fixed, like electrical problems, and maintenance was prompt. But the elevator we use is so ugly, we're ashamed to have guests visit. Madison managers keep the elevator padding in all the time and it's so gross. It should be removed unless requested by a move-in/move-out. We've lived in 4 other apartment complexes in VA in the past 6 years and have never seen anything like it! The other elevators are distant, so not a viable alternative. Sometimes kids pull on the padding and when it falls it stays on the floor all day. We had planned to live here a 2nd year, but now not so sure.
Gorgeously maintained with great amenities and friendly, helpful staff.|Recommended: YesThe Madison is a wonderful place to live!
Great value for location plus the amenities|Recommended: YesI am in a 1BR, 1 BA and my boyfriend just moved in and we are cozy, and comfortable. It is a great value unit, with a beautiful kitchen - lots of cabinet space and a pantry, large bathroom with washer and dryer, huge closet, big enough for both of us and I have a lot of clothes/shoes. Underground parking and storage available, with concierge service, a small gym for days when you don't feel like leaving the building, and same with the pool in the summer which is often quiet when rambunctious kids aren't out there ...there are a lot of family's starting out with the elementary school right across the way. Parking around the building for visitors is tough, I wish they accepted cash/card at the concierge desk for when we get a visitor pass for underground. I also wish it were not a full $5 a day. Parking in the garage for residents is great, no issue. Love the bike storage, extra storage facilities you can rent. Off the beaten path so quiet enough even with the construction. But I can hear the apartment above me ALL the time. and their dog. like they are in the next bedroom. I don't like that the County caps the hot water that we pay for.
Pet droppings are out of control!
|Recommended: Yes
I love living here, but a lot of residents don't respect the rules regarding their dogs. Today in just one walk around 4401 I picked up nine different droppings from other dogs (all BIG dogs), and many dog owners don't use leashes. Not sure how you're going to start enforcing these rules, but it needs to be done!
Thank you for your review. We will definitely find a way to improve this and appreciate you letting us know.
I really enjoy living here, however, I think that maintenance needs some improvements etc. |Recommended: YesI would tell them it is a very friendly, safe, and welcoming apartment complex.
The Madison is a great place to live.|Recommended: YesI would tell them that the Madison is a great place to live. The building is safe, clean and the staff is excellent. The location is perfect to mass transit. I really enjoy the events that are hosted for the residents.
Great location but in a quiet area with excellent amenities|Recommended: YesVery friendly staff at the concierge desk. Maintenance issues get addressed quickly. Great amenities, especially the gym.
Really enjoy living here.|Recommended: YesThough it is a bit far from the Ballston metro stop, the building is wonderful with very well appointed apartments, lots of space, and a great staff.
It's a great place to live|Recommended: YesI am telling people that I love the place, it's new, nicely designed, the office staff and the residents are very friendly and the dogs are allowed - which is great!
Great Staff, Amazing Ammentites, Good Rates|Recommended: YesIt is a wonderful community.
New, pleasant place to live|Recommended: YesI really enjoy living at the Madison. It is a new property, and everything is clean and fresh. Staff cleans the property every day, and maintenance staff responds quickly to concerns. I don't hear my neighbors, only the upstairs one SLIGHTLY in the morning when her dog whimpers. The only way I can hear it is if I really focus on it, but overall, I would have no idea that I am living next to people. The building is friendly, quiet, safe, and easily located. The layout of the space is incredibly SMART. My father used to build houses, and the thing we would always complain about it poor layout. A space can be utilized well to make a small space work better than a huge room. This apartment has lots of storage and space to move around in. This place got my father's seal of approval too! My fiance and I walk to the metro, and it takes us between 15-20 minutes. He can manage 13-15, but I am short so I slow him down. My friends all love the place and have even considered moving in.
Nice building, helpful management office, feel good about living here|Recommended: YesI always mention Madison as a nice place to live and recommend it to people who are looking for a new place
Love living here. |Recommended: YesQuiet, friendly, comfortable. Very helpful and kind staff.
Property is clean, comfortable, and generally friendly, although service has declined in the past year.|Recommended: YesI would recommend the Madison, especially the new building. The old building is dark, and dreary, and lacking of attention because the focus of staff is entirely on the newer property. Staff don't alway enforce rules with BBQs - creating a fire hazard in the older building.