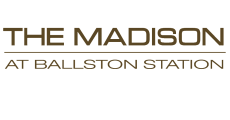 Your Review
Submit a Review

Resident Reviews
Everything is great. Immediate response to service request and accommodating staff.
|

Recommended: Yes
It's a great place to live|Recommended: YesThe Madison at Ballston Station is wonderful. It is by far my favorite apartment complex so far. The staff is very friendly and helpful, the gym is a little small but it does the job, parking can be a little hard to find on the street but you do have the option of paying for building parking (I personally think that the price to pay for build parking is too expensive and there isn't a discount if you want to parking spaces), and there are very few times I see bugs. Overall I would highly recommend living here. It is for the most part a quite and beautiful place to live!
I'm really not happy with my apartment |Recommended: NoAt this moment I would not tell them anything
It's okay|Recommended: YesThe contruction outside is awful but that is the only complaint and too far from the metro for the price. I'm glad you towed those that don't have stickers- there was hardly any parking.
Great Staff, and nice neighbors|Recommended: YesHow nice everyone is along with the amenities.
Great service, great partnership, nice community|Recommended: YesMove-in would be your best decision.
Amazing building, amazing staff, great location.
|Recommended: Yes
I really enjoy living at the Madison. The staff are extremely nice and helpful. The building is new and impressive. Reasonably close to the metro and comes at a great price as well.
Thanks for the great review!
Love the location and amenities, but the neighbors are noisy.|Recommended: YesSo convenient to everything in Ballston/Arlington.
Not quite "at Ballston Station", but good enough. |Recommended: YesIt's a beautiful well-maintained building that trades convenience to the Metro for huge living spaces with great amenities. Very nice concierge and leasing staff. The immediate neighborhood is fairly quiet - lots of ambulances next door at the senior living center. Convenient to 50 and 66. Maintenance staff is very quick and thorough. Neverending construction out front - 7am to 6pm 6 days a week, which gets old fast. Plenty of parking inside and out. Walls can be a little thin sometimes - can definitely hear the dogs next door and the people above.
Its ok|Recommended: YesThe building is nice, convenient location, I love the parking garage. But I can't say that the front office is very responsive if you have an issue. I'm not talking about packages or maintenance requests, but issues with sound/neighbors.
Clean, modern affordable|Recommended: YesComfortable, friendly good service.
Recently moved here and love it!|Recommended: YesI moved to The Madison about a two weeks ago. My experience here thus far has been amazing. The staff is great, freight and loading dock facilities were extremely efficient, maintenance requests have been punctual. Definitely one of the best places I have lived in the Northern Virginia area.
Could be better
|Recommended: No
I would tell them that the staff is wonderful. I would also tell them that the building smells like animal urine in most hallways, elevators and upon entering the building. House keeping tries to keep up with the work, but residents are not. I would tell them to assure the carpet in your unit is replaced, not just steam cleaned, as they don't vacuum prior to cleaning. The location is great! Close to parks, metro and restaurants. But I would not have rented if I could do it over.
Thanks for your feedback, we are always trying to make our communities a better place to live and your feedback helps us do that.
Some of the staff is great. Some not. Overall, they have been kind to me.|Recommended: YesI love my apartment. I love the building. The other residents, though...not so much. Many are rude. And many are so disrepectful of the community grounds. For the price of parking, the building should go to an assigned/reserved space option for those of us who go to work very early and do not arrive home until very late. I seem to always end up the farthest from the door based on my hours. There is plenty of parking, thankfully but once the building is sold out - it will only get worse for people like me. I also think that there are many cars in the garage without stickers and it does not seem to be monitored at all.
Really great, everyone is really nice and helpful|Recommended: YesThat it is really nice and all the residents are nice and the staff is friendly.