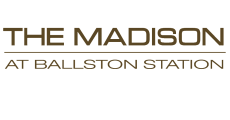 Your Review
Submit a Review

Resident Reviews
Wonderful, warm, inviting environment with friendly staff
|

Recommended: Yes
Very clean, beautiful units, amazing grounds, and above all very attentive and helpful staff. |Recommended: YesI would tell someone that it feels less like an apartment and more like a home. Every detail in the design lends itself to making the residents feel welcome.
Excellent |Recommended: Yesexcellent place to live. very well kept, friednly staff and quick service.
Warm, clean, good.|Recommended: YesI really like the building. The gym is nice even though we don't get any cable channels on the cardio equipment TV's. Also sometimes the cardio machines aren't working. I think the staff is really nice. I am looking forward to the pool opening. It is nice and quiet. One thing that I would change however, is put in a mirror in the garage where the utility (?) closet is. There is a big obstacle near the trash cans and you cannot see if a car is on the other side. I have come close to hitting other people a few times. Overall, I like living here.
Nice place|Recommended: Yespleasant place to live near metro
Modern spacious apartments; great location; underground parking|Recommended: YesIt's amazing. In a very safe, walkable neighborhood. The staff is very friendly and helpful and you can tell they take great pride in the appearance of the building as well as keeping the residents happy. Closets are huge, layouts are spacious. I love the high ceilings, as well as the modern kitchen and bath. The coffee machine in the lobby, as well as the other amenities really make this place a wonderful place to live.
The staff is extremely friendly - it really feels like coming home. the space is great for the price |Recommended: Yesthe staff is extremely friendly - it really feels like coming home. the space is great for the price
Wonderful experience from start to present!|Recommended: YesLeasing office wonderful (Paula walked us through everything from start to finish, she has a lovely demeanor), desk staff always sweet and helpful, never rude or impatient. I have never had an nonstressful Lease signing or movein until now. Clean, quiet, beautiful, other residents are great. Parking situation is dreamy, especially for this area. I am proud to have company over in our new apartment.
Everything that we have encountered has been great!|Recommended: YesWe enjoy coming home to The Madison.
Great Apartments and Ammenities|Recommended: YesNo complaints so far. Everything has been good. Great spacious floor plans, lots of ammenities, new building. Great living so far.
Great! Everyone has been attentive and kind.|Recommended: YesLove it!
Very nice place to live in.|Recommended: YesI told and showed one of my friends how it is to live here and... he has just applied:) One thing that is missing for me is the small trash bin next to elevators at the garage level.
Great place!|Recommended: Yes Very clean neighborhood, pet friendly, and really nice facilities
Like it a lot. |Recommended: YesGreat location, nice building, relatively quiet, apartments are great.
It is a lovely building with excellent staff!|Recommended: YesIt is a great location near the city but also in a quieter residential pocket.