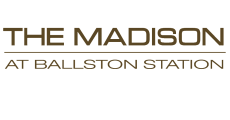 Your Review
Submit a Review

Resident Reviews
Property is nice, maintenance is disappointing
|

Recommended: Yes
Elizabeth, Thank you so much for sharing your experience with us. We want to sincerely apologize for any difficulties you had with your recent move-in and maintenance requests. We strive to offer the highest level of service but occasionally we fall short. We will continue to work hard to make it up to you over the next year. If you need anything else, please do not hesitate to reach out to our Property Manager at 703-527-4040. Sincerely, Taryn S.
Great quiet community with respectful neighbors and friendly staff|Recommended: YesI would recommend this community however I do think the pool hours and days of operation should be extended to Mondays...or at the very least to later hours on Fridays Saturdays.
Property is gorgeous
|Recommended: Yes
I absolutely love it. I wish guest parking was more readily available without having to pay 8 for friends and family who only come to visit for a couple hours. overall I absolutely love it here
Hi Paige, Thank you very much for the positive review! We are happy to hear that overall you are enjoying your experience at our community! Sincerely, Ashleigh N.
Great apartment, paper thin ceiling
|Recommended: Yes
We have loved living in our apartment the past 6 months, but our neighbors above us sound like they are in our apartment. Regardless of the carpet, you can hear everything from a drawer closing, shower being turned on and just overall walking. My only other change would be at least one complimentary pool guest, 5 per is excessive and have never seen that charge with other Arlington locations for even the first guest.
Hi Jennifer, Thank you for taking the time to leave a review and share your concerns with us. We are happy to hear that overall you have enjoyed calling Madison at Ballston Station home. We understand that noise from neighboring apartments can happen from time to time and we apologize for any inconvenience this may cause. The $5 fee per pool guest allows the property to ensure that all of our residents can enjoy the amenity space without overcrowding. Our Property Manager welcomes the opportunity to discuss your concerns further. Please reach out to him at 703-527-4040. We look forward to speaking with you soon. Sincerely, Ashleigh N.
Great property, absolutley terrible service
|Recommended: No
I would tell them that the property is great, but that the leasing office is awful. They made every step of signing a lease a nightmare. If I didn't want to live with my roommates so badly, I would have given up and looked at other apartments. They were completely unprofessional, incompetent, and violated my privacy by sending emails to my employers that were not meant for them. They also would tell me one thing and then would tell me another the next day. I would tell people not to even try to live here because the office is so terrible to deal with. I am still dealing with problems and my roommates and I even had to call the regional office and file a complaint because of how badly we were being treated. Every single step of the process was a fight. I never want to deal with them again.
Hi Megan, Thank you for taking the time to submit a review and share your concerns with us. We take your feedback very seriously and we want to sincerely apologize for the miscommunication and negative experience you have had with our team. Our Property Manager has reached out to speak with you further about the situation to better understand how we could improve our service and communication. We hope that we can work towards mending this relationship and look forward to speaking with you soon. Sincerely, Ashleigh N.
Awesome place for small families |Recommended: YesConvenient, secure, family oriented
Great place to live |Recommended: YesConsidering the area and competitors, this community is by far the best - great quality, new spacious, good location, friendly helpful staff, and fair prices We love living here.
Very nice and comfortable place to live.|Recommended: YesIt is very quiet here. Great place to relax after work. I would just like a punching bag in the gym. It is a great cardio workout and stress reliever.
Wouldn't have stayed here for 4 years if it wasn't great |Recommended: YesMaintenance has always been amazing Their response time is incredible and their ability to resolve an issue is even better. Mike and Preston, have always been great to my girlfriend and I and even my cat when they come into the apartment The leasing agents have always been very helpful and incredibly.kind and have been quite knowledgeable. Response time from management could be a lot better which is really the only reason I took the staff star value down to 2. Attentive behavior from senior management is very important to me and the remediation of important questions issues has take many days as opposed to many hours. However, while they lack in response time, they do make up for in willingness to work with me and always approach things in a polite, respectful manner and are just a pleasure to speak with.
Great apartment and community|Recommended: YesThis place rocks Live here
Review |Recommended: YesGood
Happy Living in Madison at Ballston|Recommended: YesI want to thank you all for your attention, prompt services and care of the building. I can only say great things about the staff and the sustained quality of the management. It's a great place to live
Easy living at the Madison|Recommended: YesThe Madison is a comfortable place to live with all of the amenities you need. Great size gym, free coffee, computer room, pool, fire pit, etc. Easy 20 minute walk to the metro and about a 10 minute walk to Harris Teeter or CVS. Staff and residents are very friendly. Apartments are well insulated and can hardly hear your next door neighboy. I often hear the upstairs neighbor walking around, but that's expected with apartment living. Other than that it's a very quiet community.
Great place for the money|Recommended: YesYou are just too far from the night action so you will be Ubering most of the time. The staff is very nice as well as all the amenities free coffee during certain hours. I often use the gym because it has plenty of machines and can be sufficient enough for the average fitness goer. The main problem I have is how thing the floor and ceilings are. The walls are no problem, I have never once heard my neighbors adjacent to us. However, very often I heard people walking above us which is not a real issue until the downstairs neighbors begin to report you for living life normally. Great place to live but make sure you get on good terms with the people below you and if you do live here, you will hear noise get used to it.
Perfect Location. Friendly Staff. Great Space and Amenities. Pet Friendly |Recommended: YesHas a perfect location where you are close enough to nightlife, but not right on top of it all. Very friendly staff that will help you with anything and keeps the place in top condition. The apartment is a great space and has top of the line amenities. Perfect place to have a dog, with plenty of grass to let them run around.