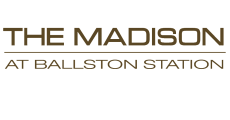 Your Review
Submit a Review

Resident Reviews
Very Comfortable
|

Recommended: Yes
Apartment Review
|Recommended: No
Nice place, more expensive than other places of this age in the area. I have been here over three years, without issues. I stay here one week a month. All of the sudden, recently, I have had the apartment management slide a letter under my door, and also another time had someone in management come to my door accusing me of making noise at all hours of the night, based on someone below me. I live alone, have no pets, no parties, all I do is work here, and just because the people under me get three weeks of silence and one week they might here me walking across the floor or running the dishwasher, it was obvious that management believed them. Have they been there as long as I have The apartments are not soundproof - I hear neighbors all of the time, but I have never complained about anyone or anything here. We live in an apartment building, not in a house. When I am at home in my house in Colorado, I hear nothing, so when I come here for one week a month, all I hear are neighbor's kids, kids visiting parents on weekends running through the hall, dogs barking, water running, people moving in and out, music, doors slamming. In the summer, it isn't even enjoyable to go to the pool anymore with twenty something year olds that hang out together, drink at the pool, talk loudly and swear loudly with kids there. It is an apartment, I expect that. However, for the amount of money I pay for a studio apartment, and getting harassed about making too much noise, I would not recommend this place, which I would have done, previous to this year.
Thank you very much for taking the time to submit a review of our community and for sharing your concerns with us. We understand your concerns and apologize for the inconvenience the complaints have caused. Our property manager would like the opportunity to speak with you further regarding your concerns to see if we can mend our relationship and formulate a resolution. Please contact him at your earliest opportunity at 703-527-4040.
Great place to live.|Recommended: YesExcellent location, clean facility and excellent staff. Great amenities
Outstanding maintenance staff |Recommended: YesThe maintenance has been incredible during the historical snow storm. The sidewalks and apartment entrances have been cleared throughout the storm for the residents and pets to enjoy the snow. Well done Madison staff
Nice Community to Live In|Recommended: YesFirst I want to say it is a nice community to live. They have many fun events during the year to create a nice social environment for the residents. I do have a few problems with the building. The biggest issue I have that can be very annoying is you can hear all noises from neighbors above and below. Most annoying when they have a dog that barks all the time. Another issue which is strange is that the water coming into the apartment creates an orange residue that has to be cleaned often in the shower and toilets. I am not sure what causes this, but it is a little concerning as to the quality of the water. I have never seen this in any apartment building I have lived in before. Lastly, the building tends to shake and rattle when construction vehicles or large trucks drive near it.
A great place to live with a friendly staff
|Recommended: Yes
I would say that people like Angie and Dominique and everyone really, treat the residents like a family. That makes it a cut above other communities. The apartments are well appointed with nice fixtures and appliances, well maintained, and when maintenance is needed it is highly responsive. Plus, the layouts of the apartments are unique. The guest suite is also a very nice feature.
Thank you for taking the time to submit a review. We strive to provide the best customer service possible to ensure an enjoyable experience for our residents and are happy to hear that we are meeting your expectations. We are elated to hear that you enjoy calling the Madison home!
Great place to live in Arlington, VA
|Recommended: Yes
I have absolutely loved living at the Madison. It is such a clean, beautiful, and safe apartment complex and I couldn't have asked for anything more when renting an apartment. The only reason I took off stars was because I can hear EVERYTHING my upstairs neighbors do - where they walk, what they say, what they do in the bedroom, etc. Also, because we had wood floors we are on the 1st floor our apartment in itself echos a ton. So I am woken up many times at night from my roommate doing things in the kitchen. I'm sure the apartments with carpet have better sound insulation, however if I was going to live here again next year I definitely wouldn't live on the 1st floor. Other than that it is really a great place. I have had no complaints so far other than the one above , the staff is extremely nice, and I love coming home at the end of the day. Thanks Madison Ballston Station
Thank you for taking the time to submit a review. We are happy to hear that you enjoy calling the Madison home. We understand your frustration and sincerely apologize for the inconvenience. Our property manager would like to discuss your concerns further to see if we can find a solution that meets your needs. Please contact him at 703-527-4040 at your earliest opportunity.
Overall, a good place to live|Recommended: YesStaff is friendly, apartments are nice, but the coffee machine locks down at 2pm.
So far so good|Recommended: YesIf there was one thing i would change it is the pool being closed on Mondays. Monday is a great day to get home from work in the summer time and sit by the pool to relax. If the pool has to be closed for cleaning Tuesday would be a better day.
Excellent apartment complex|Recommended: YesWe are in our second year at the Madison and have really enjoyed our time in 337B. The staff, amenities, apartment itself, and surrounding area are top-notch. Sadly, we will probably have to leave if when our rent is raised upon lease renewal in June 2016.
Great|Recommended: Yesyes
Great|Recommended: YesGreat
Perfect location, outstanding service, wonderful people |Recommended: YesThis is my second term at The Madison and I am still in the honeymoon phase about living here. I love my apartment, its proximity to work and the metro. I truly and deeply appreciate everything management does for the residents. Thank you for the new business center and the coffee machine And last but certainly not least, I would like to express my appreciation for the office staff Angie, Paula and James are caring and wonderful people providing nothing less than outstanding service every single time I interact with them. I would like to rate them 6 - Beyond Excellent Thank you very much for all you do
A great place to live |Recommended: YesI lived at the Madison at Ballston Station for 13 months and loved it. Had a great apartment 207 ......very sunny and private. The staff mostly dealt with Paula and Angie are the best very pleasant and helpful. Maintenance is very attentive the few times I needed something. Apartments are very nice. I have two dogs and very dog friendly neighbors and staff. Really enjoyed living here while I was in the Arlington area. Building underground parking is very reasonable at 50.00 a month for the area. The activilites the staff puts on around holidays are the best
Very nice complex|Recommended: YesGood conditions. Need to clean the garage it has been a long time since it has been cleaned.